E66 E066 - "Cigarette Burns" / 31 Days of Horror Challenge
a year ago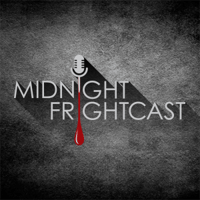 The Frightastic Four pull out their high-lighters and calendars to plan their 31 Days of Horror challenge, and then their regular lighters to review the Masters of Horror episode, "Cigarette Burns."
Subscribe to the FrightCast at midnightfrightcast.com.
Jump right to the good stuff: - 01:45 - Trailer Review: "The Shed" - 07:05 - Horror News - 20:25 - What We've Been Watching - 30:55- Topic: 31 Days of Horror Challenge - 46:20 - Feature Review: "Cigarette Burns" - 1:03:05 - Plugs
Please Subscribe, Rate, and Review the Midnight FrightCast to help more people discover us, and possibly to win some cool merchandise!
Follow us! - Twittter: @MFrightCast - Instagram: MidnightFrightCast - FaceBook: MidnightFrightCast