E47 E047 - "Mandy" / 2018 Top 10 Horror Films
a year ago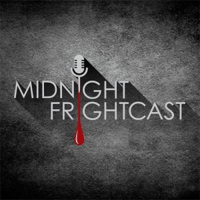 Patrick goes to the penalty box in this episode of the podcast as the Frightastic Four grab the Tainted Blade of the Pale Knight and take a stab at "Mandy." They then start off the new year by presenting their Top Ten of 2018.
Subscribe to the FrightCast at midnightfrightcast.com.
Please Subscribe, Rate, and Review the Midnight FrightCast to help more people discover us, and possibly to win some cool merchandise!
Follow us!
Twittter: @MFrightCast
Instagram & FaceBook: MidnightFrightCast