E83 "Z" / Marry, F*ck, or Kill - Villains Edition
3 years ago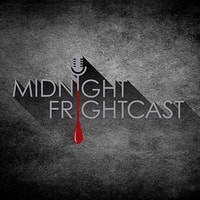 It's quarantine confession time as the Frightastic Four choose the villains that they would Marry, F*ck, or Kill. And then they dig up their childhood imaginary friends to help discuss the Shudder original, "Z."
Subscribe to the FrightCast at midnightfrightcast.com.
Jump right to the good stuff:
0:55 - News
8:15 - What We've Been Watching
13:00 - Marry, F*ck, or Kill - Villain Edition
27:00 - Feature Review: "Z"
53:40 - Plugs
Please Subscribe, Rate, and Review the Midnight FrightCast to help more people discover us, and possibly to win some cool merchandise!
Follow us!