Prairie Lights Film Festival 2018
2 years ago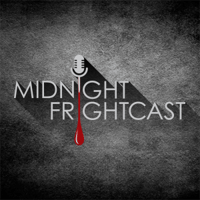 The guys from Midnight Fright Films spent the weekend at the 2018 Prairie Lights Film Festival, an event that celebrates Nebraska filmmakers. They had the chance to sit down with the festival staff and several directors/filmmakers to talk about their films and their love of the craft.
Guests include: Mat Kister, Mark Popejoy, Benito Garcia, Kat Walsh, Peter O'Brien, Ben Matukewicz, Tom Knoblauch, Jeremy Lebash, and Logan Davis.
Please Subscribe, Rate, and Review the Midnight FrightCast to help more people discover us, and possibly to win some cool merchandise!
Follow us!
Twittter: @MFrightCast
Instagram & FaceBook: MidnightFrightCast