E76 "Castle Freak" / March Madness 2010's - Part 2
10 months ago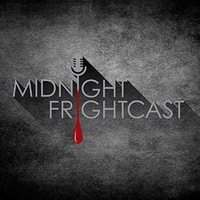 It's a social distancing stream as the MFC zooms in on their picks for the champion of March Madness 2010s edition, and then get their freak on with the 1995 flick, "Castle Freak."
Subscribe to the FrightCast at midnightfrightcast.com.
Jump right to the good stuff:
1:00 - March Madness 2010s - Part 2
39:40 - Feature Review: "Castle Freak"
1:02:55 - Plugs
Please Subscribe, Rate, and Review the Midnight FrightCast to help more people discover us, and possibly to win some cool merchandise!
Follow us!